As the aviation industry recovers from the pandemic, passenger numbers continue to rise and airlines are finding that they no longer have the airside staffing capacity to efficiently handle demand.
This has led to delays for aircraft scheduled to take off and land, as well as for passengers waiting to disembark or collect luggage.
To combat these issues and make operations safer and more efficient, many airports and airlines are starting to deploy autonomous solutions as part of their ground-handling services.
In the Netherlands for example, Royal Schiphol Group anticipates that its airside operations will be fully autonomous by 2050. This will include autonomous luggage vehicles, self-driving passenger buses, autonomous tow trucks and automated passenger bridges, which will all be controlled by an interconnected AI-powered traffic management system.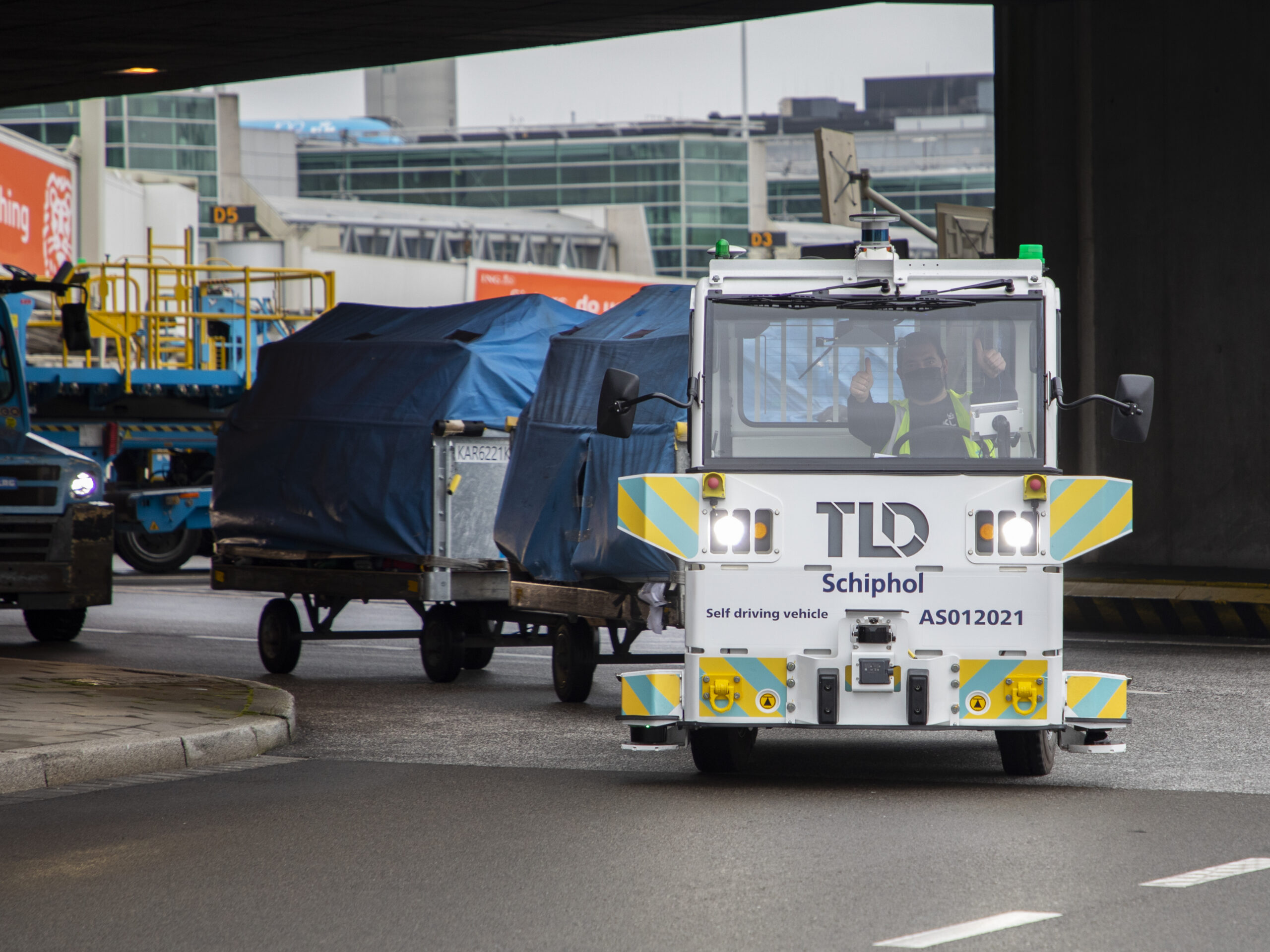 As companies continue to develop these autonomous solutions and their potential to improve airside operations grows, the International Air Transport Association (IATA) held a webinar on 27 April entitled: "Autonomous GSE – a Reality on the Ramp."
The webinar highlighted the current progress made by companies such as Aurrigo, AeroVect and WFS in trialling autonomous dollies and baggage tractors. It also stressed that with over 15 countries hosting trials of autonomous airside solutions, these developments are not simply a far-off future prospect.
Autonomous Vehicles
Airfields are a complex yet controlled environment in which autonomous vehicles have the potential to be safely deployed and managed, enabling people and baggage to be transported without a driver.
Although autonomous vehicles are not yet used to transport passengers on the airfield, they have been deployed to safely carry airport and airline staff.
For example, All Nippon Airways (ANA) has conducted several trials using autonomous buses in restricted areas at Tokyo Haneda Airport as part of its vision for a 'Simple & Smart' airport.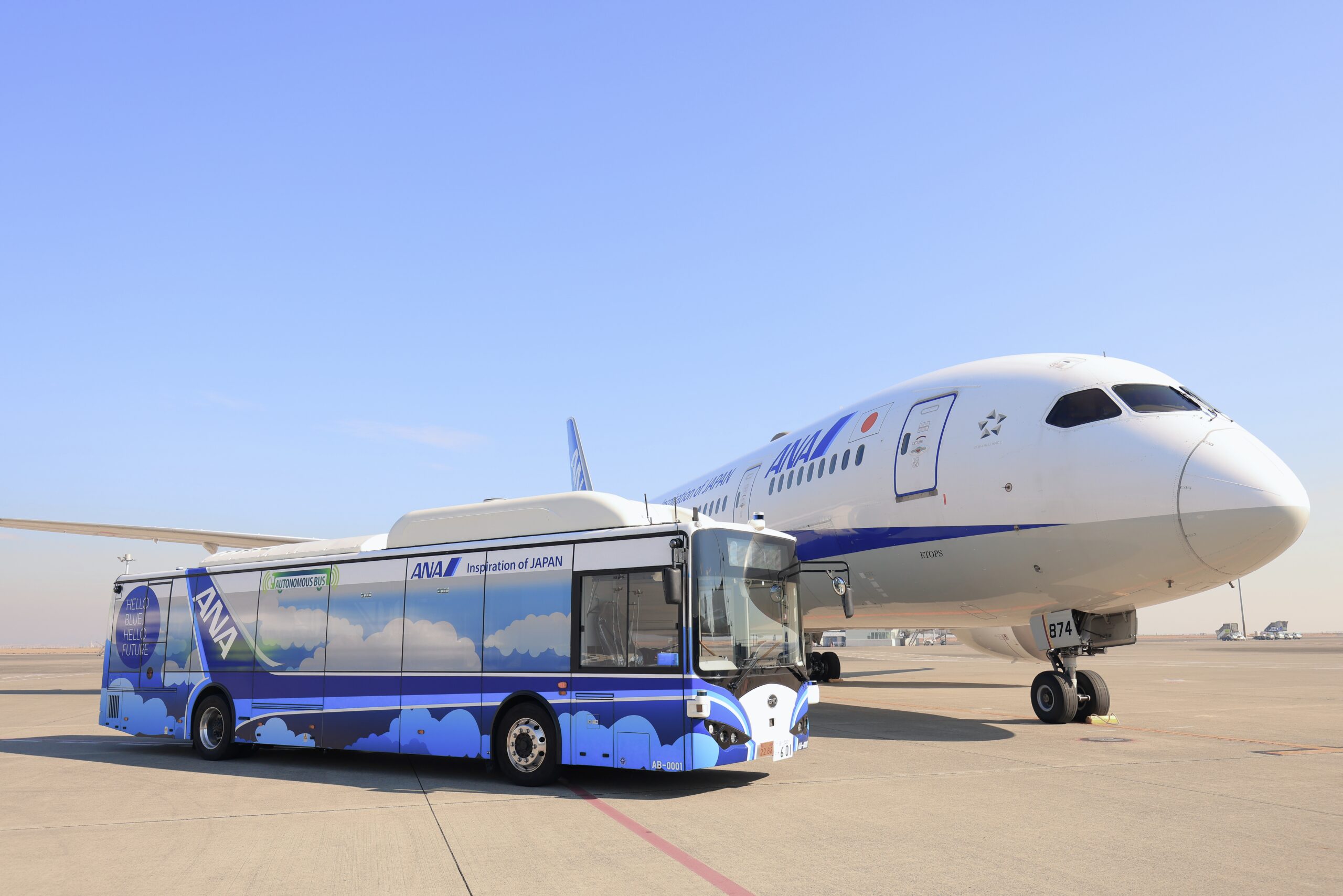 © ANA
In addition, Schiphol Airport has been trialling autonomous baggage tractors that will transport passenger luggage between the sorting area and the aircraft. These trials advance the airport's Autonomous Airside Operations programme and aim to demonstrate how self-driving vehicles could be integrated with other airfield traffic.
However, such vehicles currently still require ground staff to load and unload the tractors, thus highlighting the scope for further automation to reduce manual labour demands.
To enable the continued development of these solutions, it is vital for manufacturers to continue working alongside airports, airlines and ground handlers to trial their solutions. For example, during the IATA webinar, Dr. Richard Fairchild, Director of Autonomous Projects at Aurrigo highlighted how the company has developed and improved its Auto-Dolly Tug through trials at Changi Airport to ensure it is lighter, offers better sensor protection and conforms to additional international standards.
© Aurrigo
Furthermore, Eugenio Donati, Co-Founder at AeroVect explained how its trials at US airports have actively demonstrated the potential for autonomous vehicles to be safer and more reliable. Indeed, in foggy conditions during the trial period, human drivers struggled to see clearly, whereas AeroVect's autonomous technology was able to safely navigate the airfield.
Consequently, as Donati believes that the technology itself is not the source of hindrance to a greater rollout of airfield automation, through such trials, AeroVect can prove its capabilities and increase people's trust in autonomous vehicles.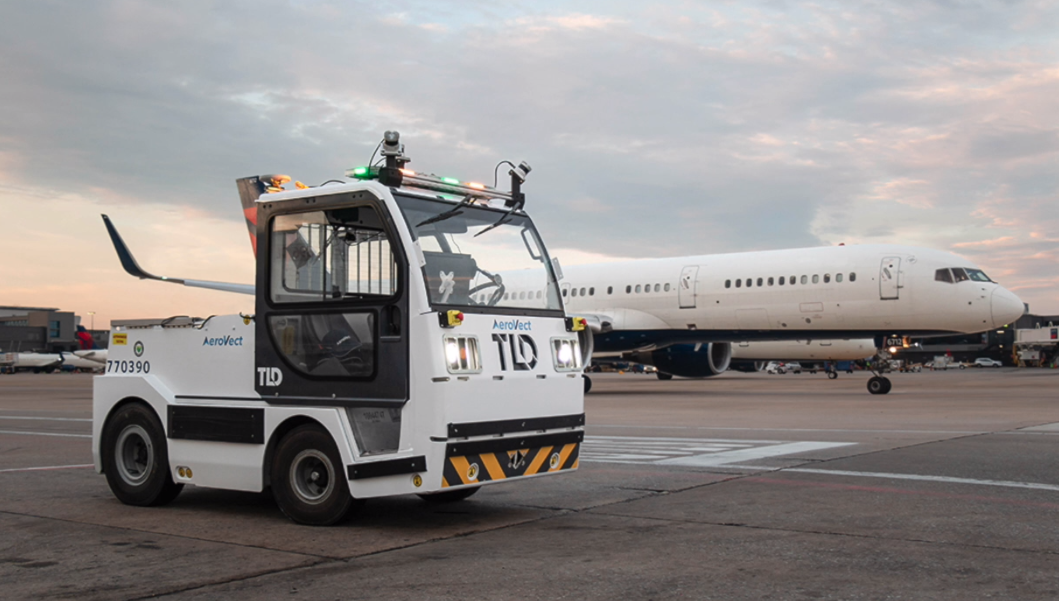 © AeroVect
Autonomous Operations
Alongside transporting passengers or baggage, self-driving vehicles could also be used to conduct autonomous operations and services beyond transportation.
For example, in Germany, Stuttgart Airport is currently deploying autonomous snow-clearing vehicles that remove snow and ice from runways, taxiways and aprons without a driver. With this system, the movement of the autonomous truck and the operations of the autonomous sweepers are controlled by the same platform, using Aebi Schmidt Group's AirfieldPilot technology.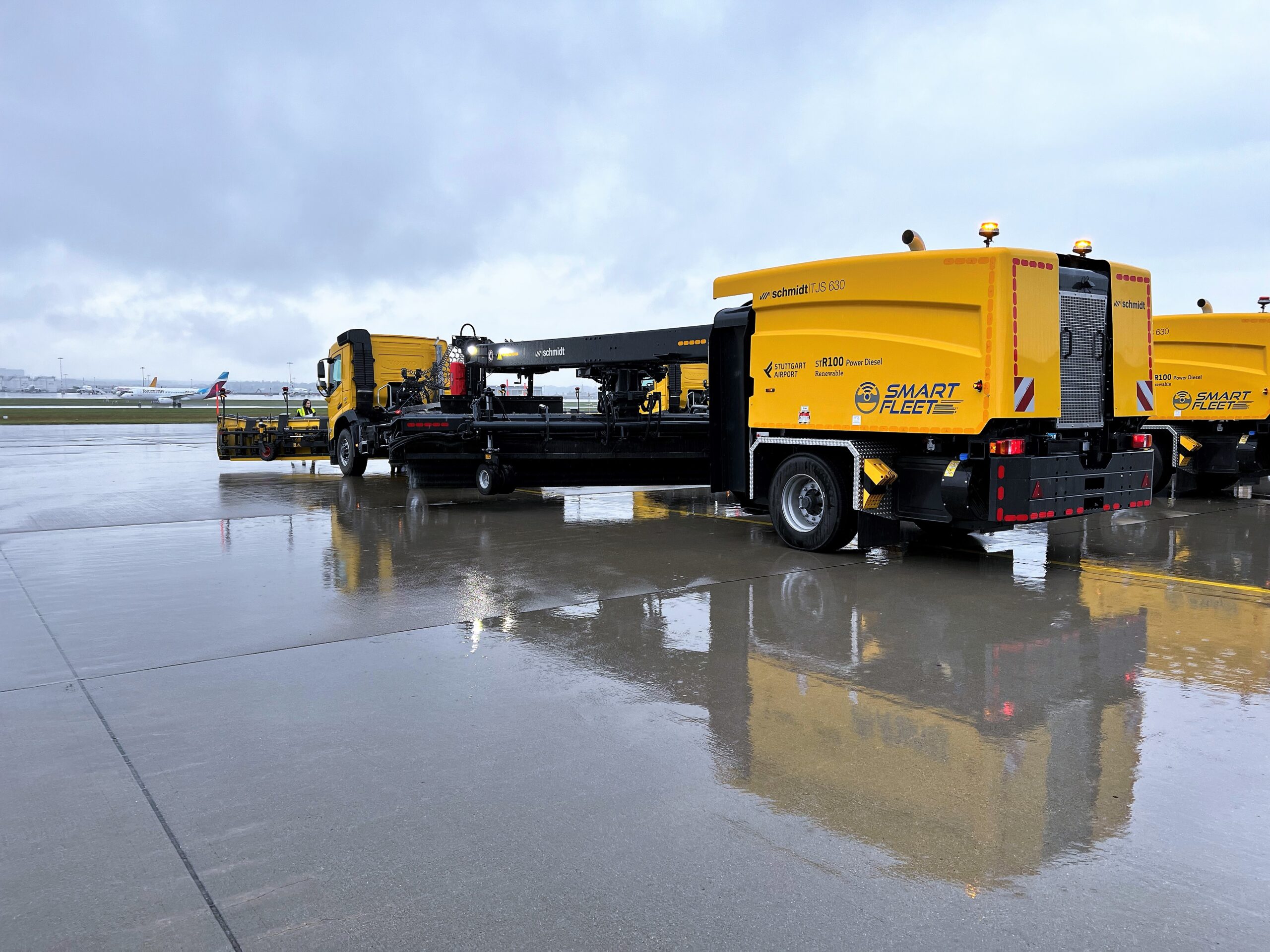 © Stuttgart Airport
Meanwhile, Hong Kong International Airport is also leveraging autonomous service vehicles by deploying four self-driving Teksbotics patrol cars that use video analysis to automatically detect if someone has entered a restricted zone on the airfield. These vehicles were introduced to replace routine patrols with a human driver with the goal of minimising errors.
In addition to self-driving vehicles, elsewhere in Asia, Kansai Airports is currently implementing Japan's first fully automated system to attach boarding bridges to aircraft at Osaka International Airport. This system identifies aircraft doors using AI and image recognition technology, and attaches the boarding bridge without a manual process. This use of automation is expected to improve safety and facilitate smooth boarding and disembarking processes by preventing human error.
These use cases demonstrate how autonomous technology could improve airfield operations while also placing fewer demands on airport ground staff. Although such technology requires a significant upfront investment, it is also ultimately expected to reduce long-term operational costs.
Consequently, autonomous technology could be the future of airfield operations and ground handling activities, allowing ground-handling activities to become safer and more efficient. However, many of these deployments are arguably in the early stages, offering significant potential to scale and expand the technology in the future. This would allow staff to take on more of a customer service-focused role to further enhance the passenger experience at airports.