Changi Airport Group (CAG) is partnering with Aurrigo to trial self-driving baggage tractors on the airfield.
Despite the positive impacts associated with the return of air passengers, many airports are now struggling with a shortage of workers, as many employees changed occupations during the pandemic.
Changi Airport said its workforce shortages were particularly prominent airside, which it said impacted its operations and the passenger experience. This could be hugely detrimental to the airport's future expansion and the introduction of Terminal 5.
To address the lack of available workers, Changi Airport Group is investing in autonomous airside solutions.
Most recently, the Terminal 5 Specialised Systems (T5SS) team commenced a partnership with Aurrigo to trial self-driving baggage tractors. This autonomous solution could improve baggage delivery efficiency to enhance passenger satisfaction.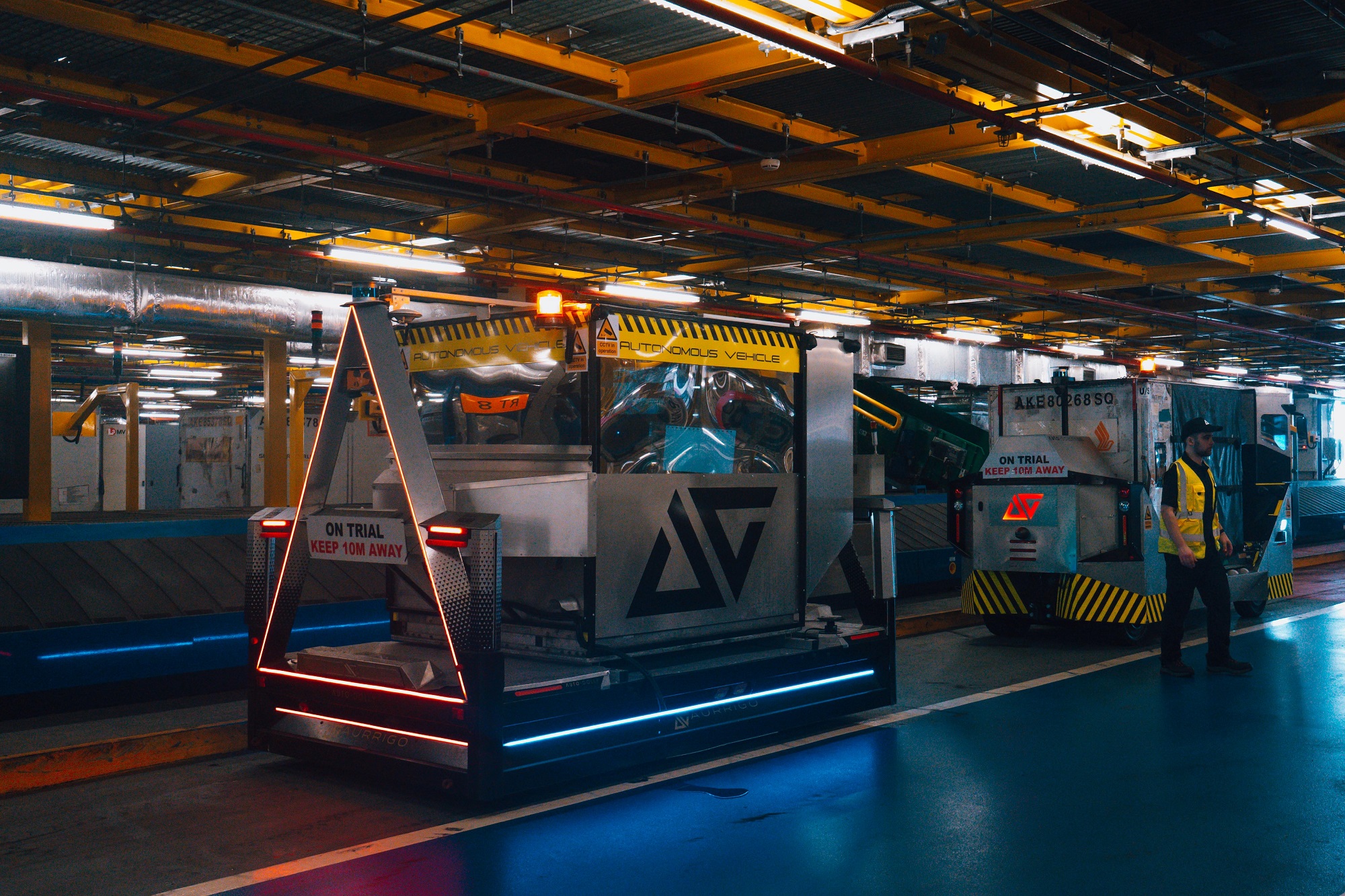 The trials include the use of Aurrigo's autonomous individual baggage trailer, Auto-Dolly, as well as its Auto-DollyTug, which is designed to tow three additional trailers.
It is hoped that the results of these trials will shape the future of baggage transportation and potentially lead to the automation of other airside vehicles.
Phase 1 of these trials has already effectively demonstrated the equipment's ability to travel autonomously along airside roadways, as well as within the baggage handling area.
Phase 2 will now test the operations of the Auto-Dolly at the aircraft stand, demonstrating its tight turning radius.
The Auto-Dolly can also transfer a Unit Load Device (ULD) to and from the Skyloader equipment, removing the need for transfer equipment.
To ensure safety, an operator remains present on the Auto-Dolly and Auto-DollyTug at all times. The next phase of the trials will remove this safety operator to further advance the deployment.
This partnership complements Changi Airport's ongoing investment in automation, including a recent collaboration to develop an outdoor-based autonomous baggage loading system.
These trials are partially funded by the Civil Aviation Authority of Singapore (CAAS) through its Aviation Development Fund (ADF).