MSG Aviation has announced that it will construct the world's largest robot powered by artificial intelligence at Oslo Airport (OSL), where it will carry out de-icing and service procedures.
The robot will be put into use in a test phase next year, with the aim of replacing the current manual and time-consuming processes for removing ice and snow from aircraft.
It will also be capable of washing aircraft fuselages and engines and carrying out technical inspections. These procedures will help reduce costs for airlines while also lowering emissions.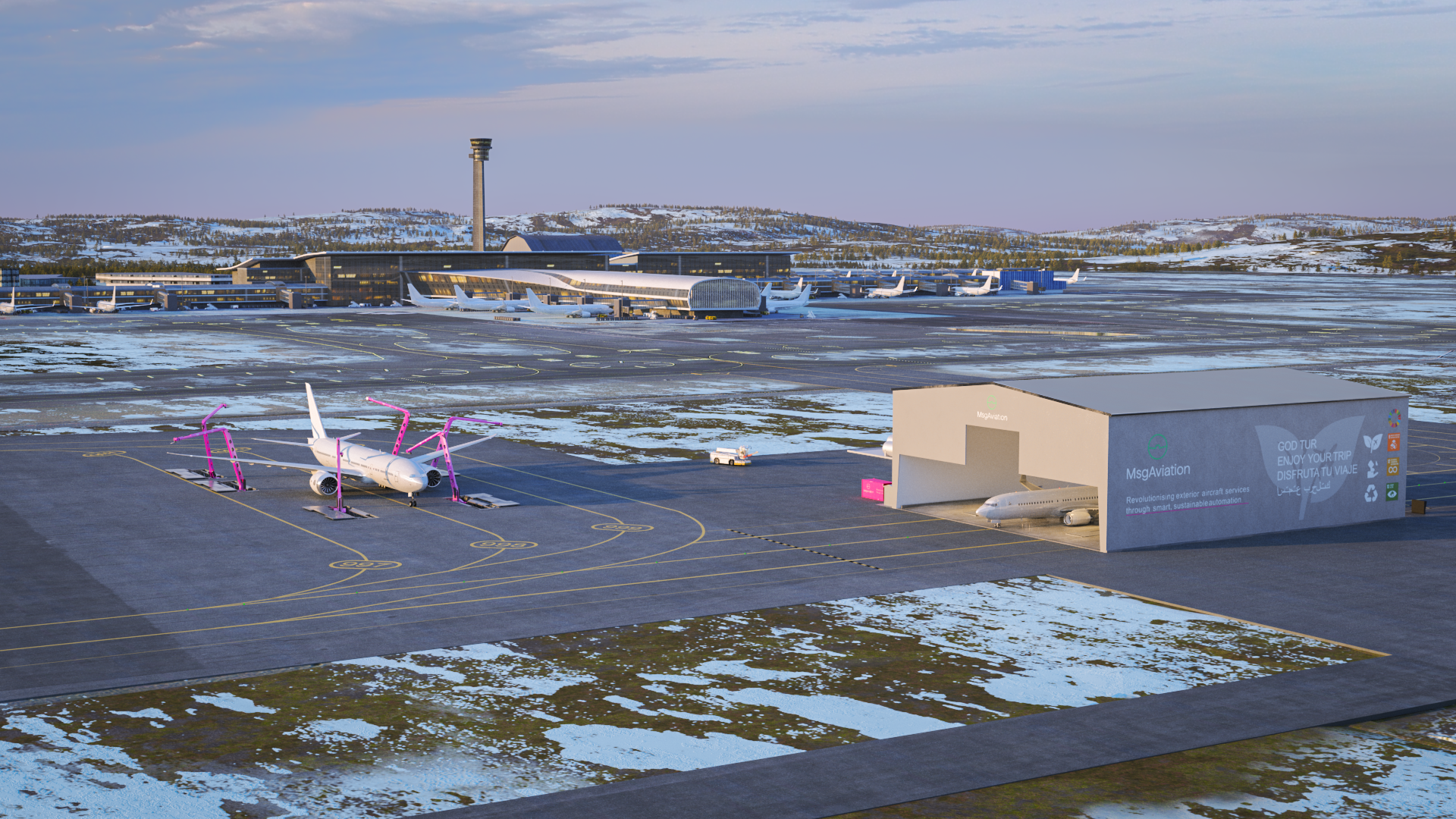 This 2023 construction project follows several years of testing and development as well as a preliminary project at Oslo Airport.
Throughout the preliminary project, the partners mapped out how the deicing robot can be adapted to operate alongside the existing traffic flow at the airport.
"We are very pleased that we can now start the construction and test period of the world's largest and first robot for ice and snow removal, washing, engine washing and technical inspection of aircraft at OSL. Together with OSL, we have found the best solution that both ensures safe and efficient operations.
"There is no reason why the airlines should continue with manual, time-consuming and expensive processes, when we can do it faster, better, more environmentally friendly and more cost-effective by using new technology. We can contribute to the airlines becoming more efficient and punctual while saving money on fuel and reducing climate emissions, while at the same time delivering on the government's desire to develop climate-friendly technology."
MSG Aviation's robot is built to service large passenger planes, smaller private aircraft and military aircraft and drones.
To enable this project, Avinor is lending land to MSG Aviation for a period of three years.
MSG Aviation has signed a letter of intent with airlines Widerøe and Norwegian regarding the washing, de-icing and inspection of their aircraft.
Widerøe Ground Handling has also entered into an agreement to be the operator of the facility and the robot at OSL.
"Widerøe Ground Handling offers ground handling services at 42 airports in Norway. Our services include, among other things, the removal of snow and ice on the planes. As a company, we are keen to modernise all our services, so that we can work smarter and more efficiently. MSG Aviation's new robotic solution gives us the opportunity to automate our processes, so that we not only reduce costs, but also significantly reduce environmental emissions."