In collaboration with telecommunications provider, Singtel, the Civil Aviation Authority of Singapore (CAAS) has launched an airside 5G Aviation Testbed at Singapore Changi Airport (SIN) Terminal 3.
The testbed enables companies to use 5G to trial and adopt new solutions that could help increase airside productivity. This will enhance operations in areas such as ground operations, ground handling and line maintenance services.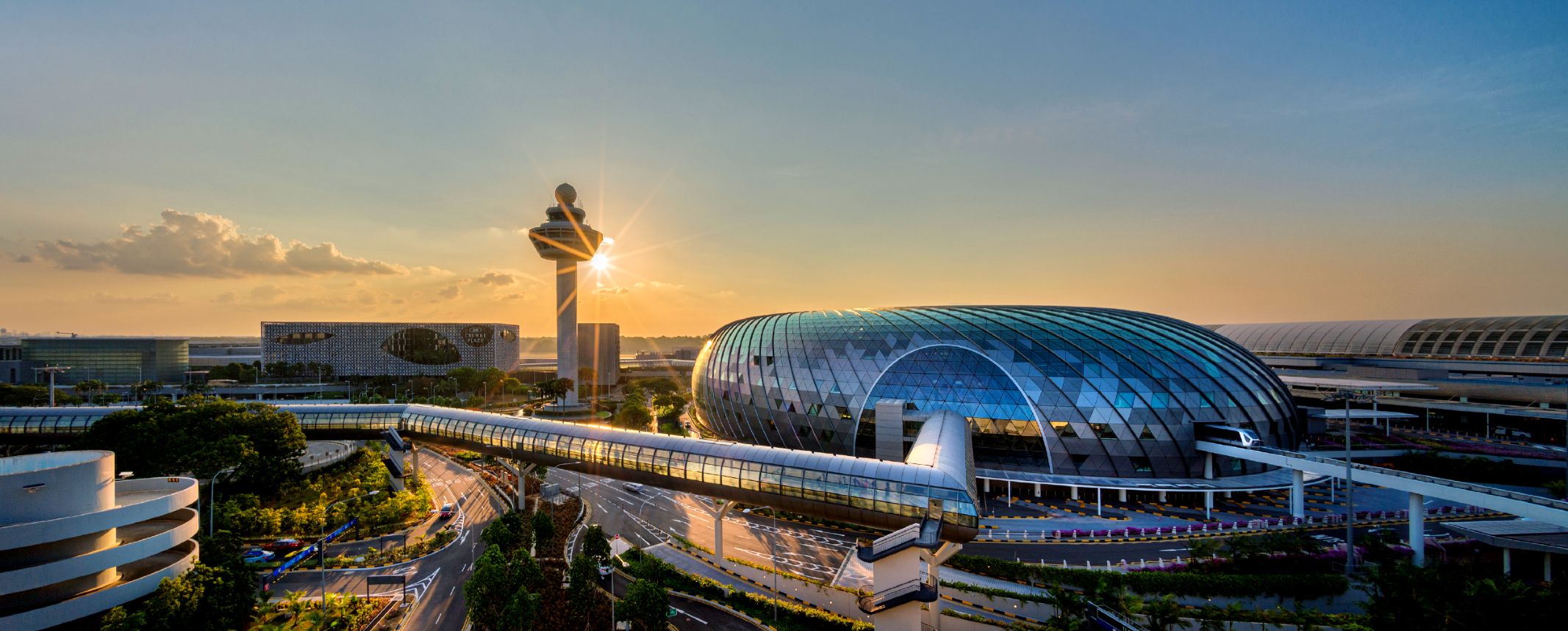 The testbed will remain active for two years as one of CAAS's air transport industry transformation initiatives to boost manpower productivity and raise operational capabilities post-COVID.
CAAS will then review the results of the testbed and study the potential for wide-scale deployment at Changi Airport.
"The increased reliability and enhanced connectivity of the 5G network is a key enabler for Changi Airport. The technology lets us pilot systems that require reliable communications infrastructure for real-time collaboration and decision-making. One example is the transfer of high-quality video streams and low latency control messages from autonomous vehicles, which facilitate the monitoring of vehicle operations remotely in real-time. With this testbed available to the stakeholders in the airport community, we can take a collective step forward in enhancing manpower productivity and boosting operational efficiency at Changi Airport."
Companies operating airside at Changi Airport Terminal 3 can now leverage 5G's high bandwidth, high-speed connectivity, and ultra-low latency to enhance operations.
Two use cases already benefiting from these features include the teleoperation of autonomous vehicles and the secure ground transfer of critical flight data between aircraft and data centres.
Teleoperations of Autonomous Vehicles
Trial operations of autonomous vehicles for airfield baggage transport were first launched at Changi Airport in 2020 to raise workforce productivity.
The 5G Aviation Testbed will now increase the capabilities of these vehicles by allowing them to be continuously and remotely monitored in real-time using high-definition video streams with low latency and high transmission stability.
"During the COVID-19 pandemic, we took advantage of the low traffic environment to accelerate various technological trials, such as Autonomous Vehicles trials, to position the Singapore air hub for long-term growth and competitiveness post-COVID. The 5G Aviation Testbed is a critical enabler for many of these initiatives and will help boost our air hub's operational capabilities."
Secure Ground Transfer of Critical Flight Data
Singapore Airlines uses the airport's Gatelink Wi-Fi system to transfer data between its aircraft and data centres. This includes obtaining the latest weather and airport data for the aircraft to use during flight.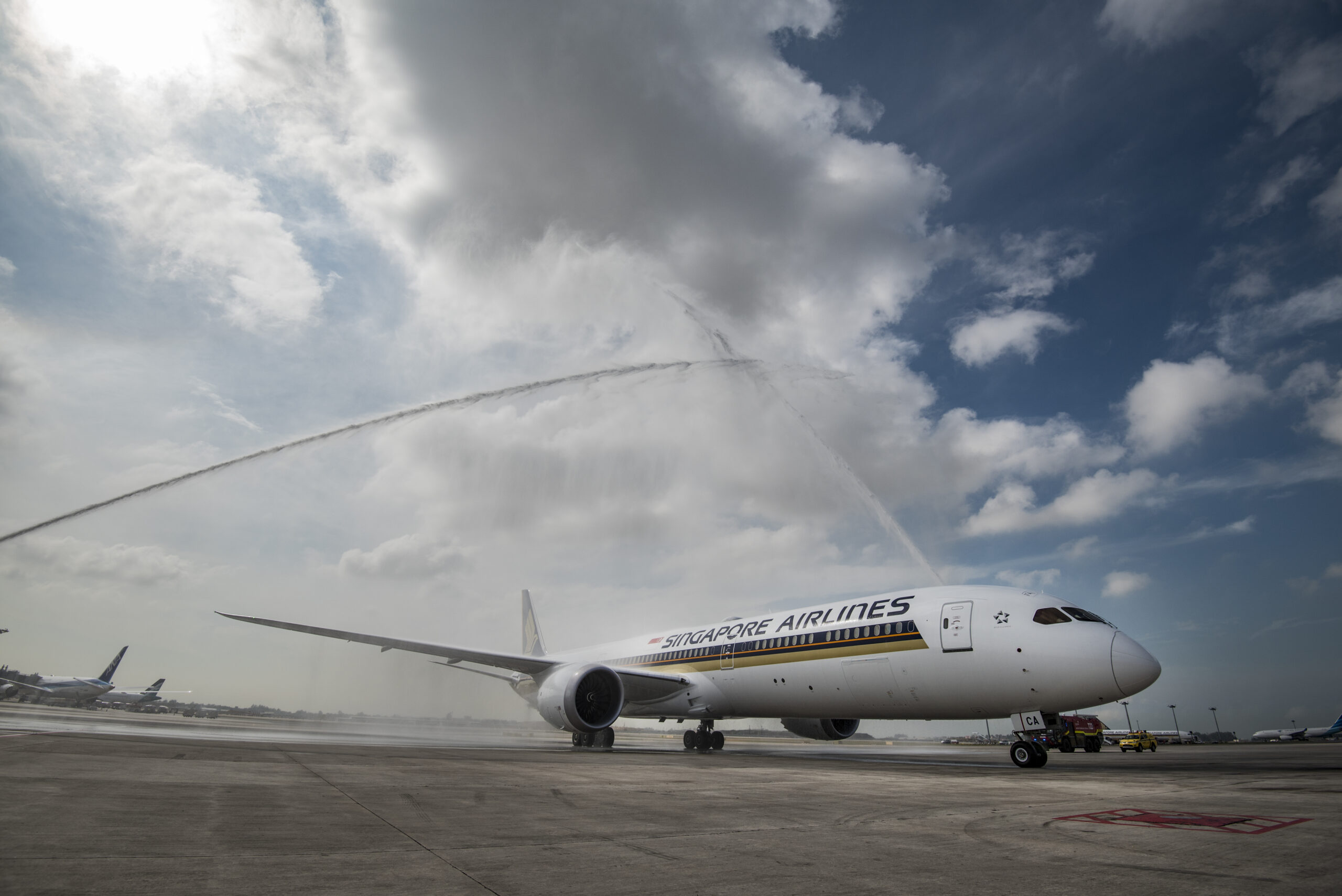 © Singapore Airlines
Currently, data transfer only occurs when the aircraft is docked at Changi Airport's aircraft stands and when the aircraft is connected to the Gatelink Wi-Fi.
The 5G Aviation Testbed will allow the airline to cut down on the long implementation lead-time and decrease the use of fibre optic cables to connect to these Wireless Access Points.
This use case replaces fibre optic cables with 5G wireless data transmission, providing the same amount of coverage and enhanced connection speeds without the need for any aircraft modification.
"The 5G Aviation Testbed initiative is a timely opportunity for Singapore Airlines to leverage advanced technologies in real-time, as we explore opportunities to enhance our operations. This would support our digital transformation journey, cement our industry-leading position, and reinforce Singapore's position as a global aviation hub."
Using the 5G Aviation Testbed, aircraft parked at adjacent remote stands will also now be able to receive data coverage, which was previously not possible.
Singtel's Mobile Edge Computing will also address computing resources and space constraint issues without deploying additional equipment.
Additional Use Cases
Other potential use cases being explored for the 5G Aviation Testbed include advanced remote inspection of aircraft and the use of video analytics and artificial intelligence to better predict aircraft turnaround time and drive on-time performance.
Throughout the two-year trial, almost 4,000 airside Singtel 4G corporate mobile user lines have been given complimentary upgrades to 5G lines to facilitate the development of these projects and augment the connectivity of aviation workers.
Singtel is also gradually extending its 5G network coverage to encompass public areas in all terminals by the end of 2025.
"With Singtel's 5G powering this testbed, participating agencies and solution providers will be able to exploit our ultra-low latency, high-speed connectivity to develop and trial novel and innovative solutions that can enhance the operational efficiency and safety of flight operations at the airside and eventually apply them at scale. These solutions may include autonomous vehicles or robots that can be deployed in areas susceptible to environmental elements like lightning strikes and storms. We're excited to be supporting Changi Airport and its partners in their continued efforts to reinvent, transform and lead the sector globally."