As part of its ongoing modernisation programme, Düsseldorf Airport (DUS) has contracted Materna IPS to implement several self-service check-in and bag drop systems across the airport.
DUS is one of the largest airports in Germany and is expected to welcome 20 million passengers throughout 2023. To meet this demand, it is focusing on future-proofing its technologies to help improve efficiency and enhance the passenger experience.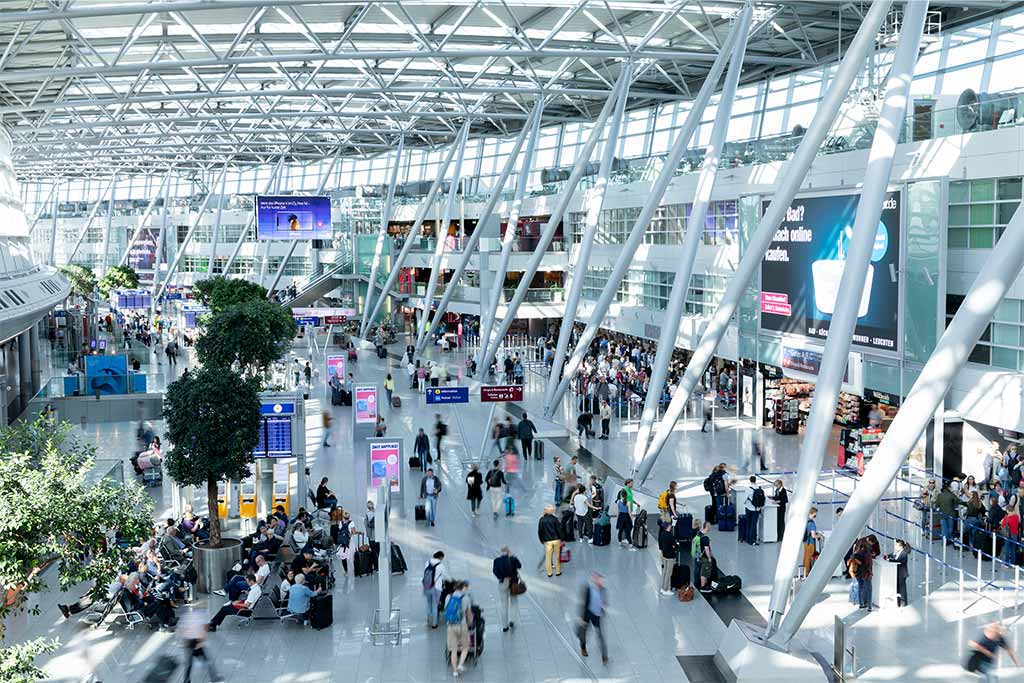 Under this latest contract, Materna IPS will install several self-service check-in and bag drop kiosks within the airport's Departures hall.
The check-in kiosks will allow passengers to check-in on site and print their bag tags, prior to dropping off baggage at one of the self bag drop systems.
Additional kiosks for printing bag tags will also be available for passengers who have already checked-in online.
DUS believes that dividing this process into two steps will help shorten wait times and allow it to effectively manage passenger volumes during peak times.
"We are delighted to have Materna IPS as a partner from the region who will support us with their technological know-how to make our passenger handling even better."
The new self-service systems will be installed in several phases throughout 2023.