How to Ensure That Border Control Is Compliant with EU-EES Regulation
The last two years have been unprecedented in the travel industry, but borders have re-opened, or set to do so soon, and flights have resumed. Therefore, robust and efficient border control systems remain as imperative as ever. Additionally, the introduction of biometric enrolment, compliant with EU-EES regulations, requires secure and streamlined systems to keep waiting time down.
Self-service technology has been a staple in the travel industry for some time, but now kiosk solutions are an essential for border control.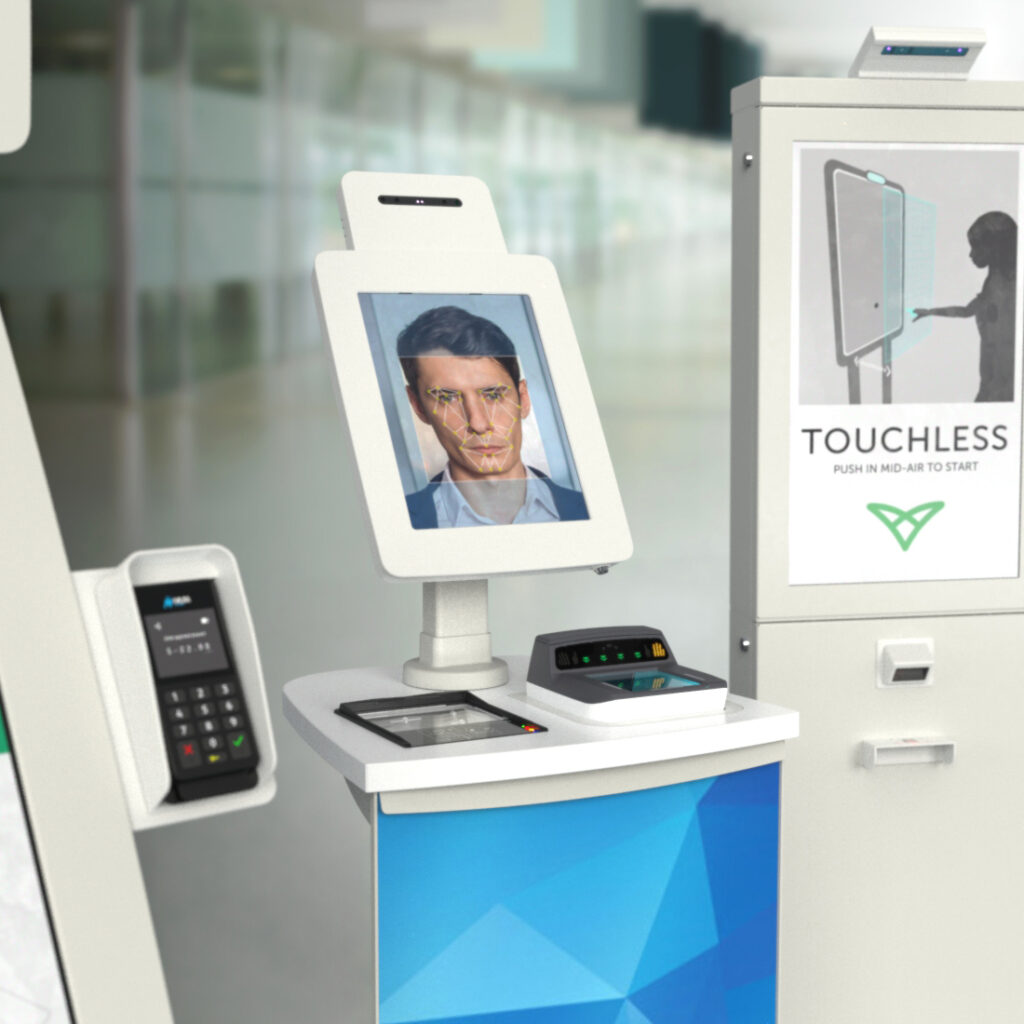 Kiosk solutions will play a pivotal role as they offer a robust, efficient and secure resolution to new EU-EES regulations, which are set to increase waiting times at airports.
This technology will efficiently manage new border control procedures.
Enhance Security & Reduce Waiting Times with Kiosk Solutions for Border Control
Upon entry to the Schengen area, via land, sea and air borders, Third Country Nationals (TCN) are required to take part in biometric enrolment. This means TCN register their fingerprints and facial imaging. This Entry/Exit System (EES) is a part of the European Parliament's Smart Borders Initiative, which was designed to strengthen the EU's borders.
Biometric data needs to be scanned alongside travel documents. This new system will inevitably be time-consuming and complicated to execute – unless you have a self-service system that executes finger print scanning, facial recognition technology and passport/document scanning, without the presence of a member of staff. An interactive kiosk solution will do just that.
imageHOLDERS modular architecture allows for multiple additional devices, inclusive of facial recognition cameras, passport scanners, barcode and QR scanners and fingerprint readers, to be integrated into a single kiosk terminal. An intuitive touchscreen guides the user through the steps, ensuring a quick and simple process.
A self-service solution frees staff's time to concentrate on important duties, such as focusing on high-risk travellers, offering optimum security and safety for all.
The deployment of automated solutions optimises passenger flow. This ensures that waiting times are not increased due to the new EU/EES regulations and, in turn, user experience is not sacrificed for the implementation of enhanced security.
Maintaining passenger flow is crucial, not just for customer satisfaction, but to ensure transfer times, flight schedules and baggage collections are not affected.
Ultimately, automation will compensate for the extra time that this biometric acquisition would require.
This article was originally published by imageHOLDERS.