Virgin Atlantic Selects API to Exclusively Manage All Disrupted Passengers Accommodation and Transportation Needs
Accommodations Plus International ("API"), the worldwide leader of crew accommodations and disrupted passenger technology is pleased to announce they have been selected by Virgin Atlantic to manage their network-wide disrupted passengers' accommodation and transportation needs.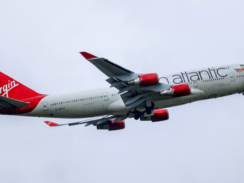 Since its founding in 1984, Virgin Atlantic Airways has become one of the world's leading airlines, serving major cities all over the globe. More than 30 destinations are planned for operation as Virgin Atlantic intends to connect additional main international routes by the end of the 2021.
API will conduct extensive market research in the destinations that Virgin Atlantic will be operating to drive maximum savings to Virgin Atlantic while providing its passengers the best experience possible during unforeseen disruptions. API is uniquely qualified to offer an unmatched, integrated technology platform for crew scheduling, disrupted passenger support, day of operation changes, and any other unexpected circumstances through a powerful combination of technologies, an array of hotel booking channels and driver inventory management, all supported by API's 24/7/365 global operations.
This article was originally published by API Global Solutions.